United in Prayer - April
31/03/2017 00:00
April 1st.
Prayer to the Blessed Trinity
Let us pray the complete Rosary on the Fridays of Lent
31 mar - 2 apr & 14-16 april
3 days of Prayer
April 7
Monthly Day of Prayer
At least 1 time per month: Novena of Salvation -we suggest to pray from 17th -23th April-
PRAYER TO THE BLESSED TRINITY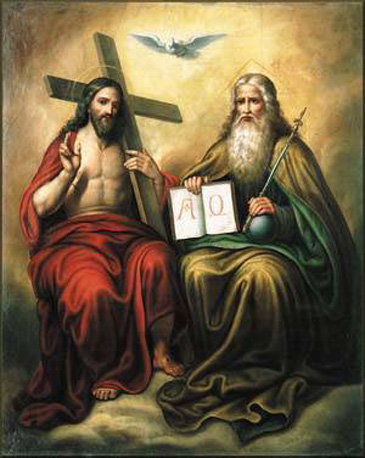 O eternal God! Father, Son, and Holy Ghost; the beginning and end of all things; in whom we live and move and have our being; prostrate before Thee in body and soul, I adore Thee. I bless Thee and give Thee thanks. What return can I make to Thee, O God, for all that Thou hast done for me? I will bless Thy Holy Name, and serve Thee all the days of my life. Bless the Lord, O my soul, and let all that is within me bless His Holy Name. Amen.